Live Production & Streaming for Schools
Tips, tricks and tools for lecture capture, remote production and live video streaming in education. Improve your teachers' and students' remote learning and HyFlex experience
Tuesday, February 28th at 3pm EST:
LiveU Connects Students, Faculty, and Staff through
Remote Learning and Athletic Programs

Professional live streaming solutions for broadcast journalism programs, student events, fundraising and entertainment activities – home or away, stream sports team events and activities for year-round engagement. With college sports making a big comeback, it is crucial to be able to cover indoor and outdoor sports with a lean crew and within your budget. LiveU makes it easy to produce more sports for less with its turnkey sports solutions.
Videoguys will be joined by LiveU to discuss all this and more

Wednesday, March 1st at 3pm EST:
How Can You Chose the Right Camera for the Right Job in your School?

Live video from the classroom is much different than the production requirements in other parts of your school. Join our panelists as we discuss some different applications and the right camera considerations for each.
Are you setting up an AV conference center? You're going to need a camera with a large field of view. Are you building a studio room to use for Distance Learning & Staff Development? Let's talk about the advantages of multicamera and remote production workflows. Are you live streaming special school events? Let's talk about getting the best optical image quality in low light or stage light auditoriums and how different that workflow is from productions at the athletic center or out on the fields.
Videoguys will be joined for these questions and more by our partners from:

Thursday, March 2nd at 2:30pm EST:
Tips for Building a School Production Studio Capable of
Handling All Your Needs Now, and in the Future
Learn how to turn your production studio into the content creation hub for your entire school, district, or even campus. We have asked industry experts to join us to discuss the important decisions you'll need to make as you spec out new studio equipment. HD or 4K? IP workflows like NDI. REMI workflows including video conferencing and SRT. Video distribution throughout your campus, online, and to all of your audiences including students, teachers, alumni, supporters and more.
Videoguys will be joined to talk about sucess stories working with schools across the country and the solutions they know will be successful by our partners from: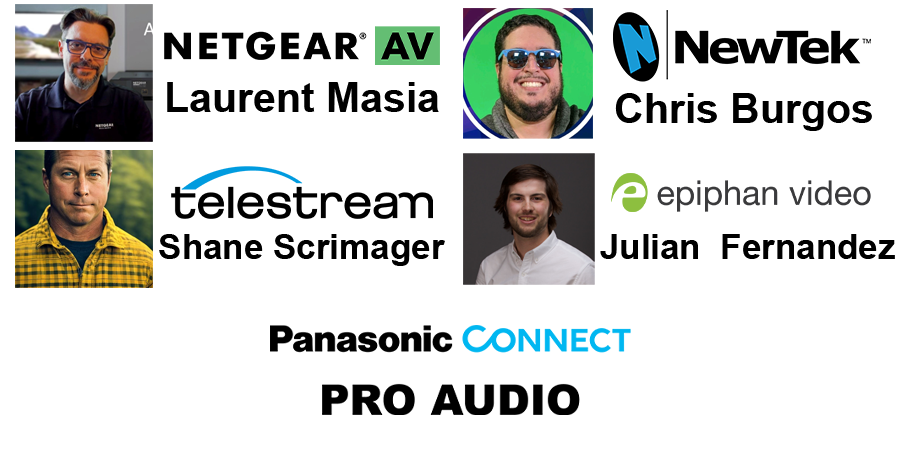 Register Now for your Chance to WIN!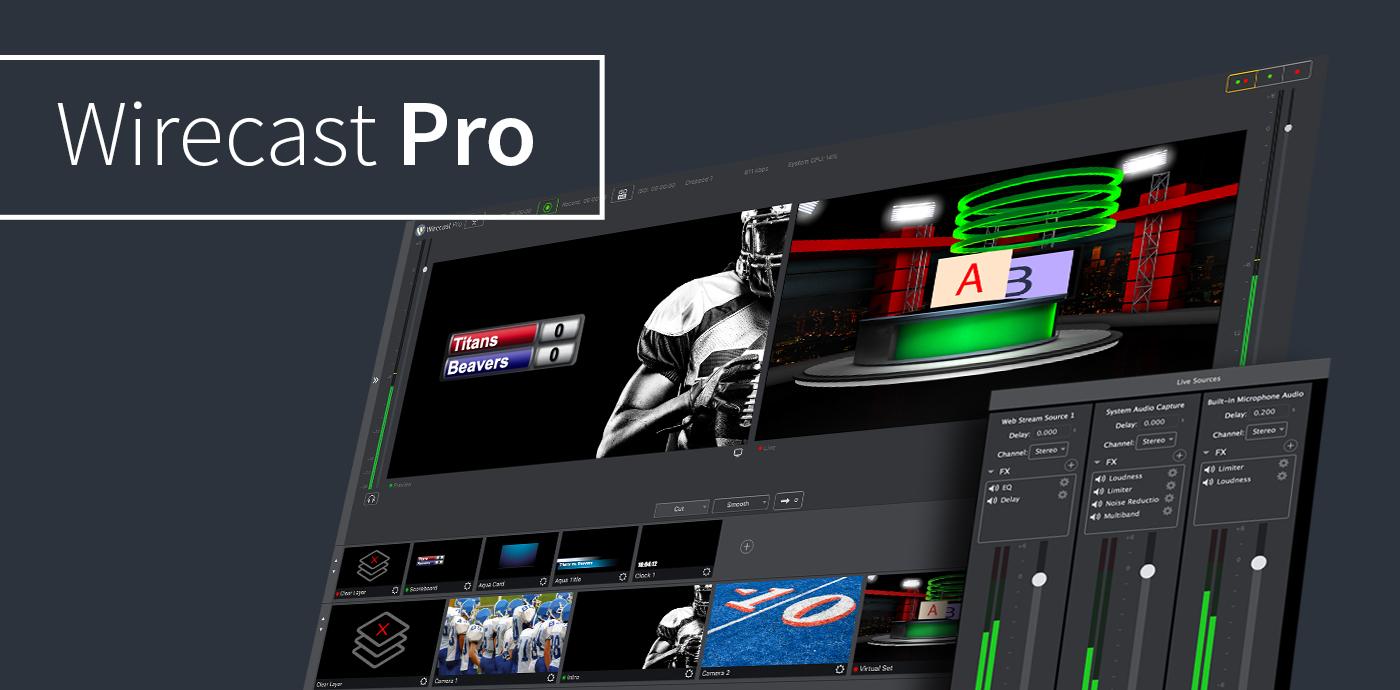 Telestream Wirecast Pro License
The most powerful, customizable live video streaming and production tools for Mac and Windows. Wirecast professional live video streaming and production studio software lets you create high-quality live-streaming video in minutes, great for YouTube live streaming, live sports streaming, Facebook live streaming, and so much more.
A $799.00 Value!

NETGEAR 10PT M4250-9G1F-POE+ Managed Switch
8x1G PoE+ 110W 1x1G and 1xSFP Desktop Managed Switch
Switching engineered for 1G AV over IP with versatile mounting options for under a table or behind a display.
Pre-configured for out of the box functionality!
A $599.99 Value!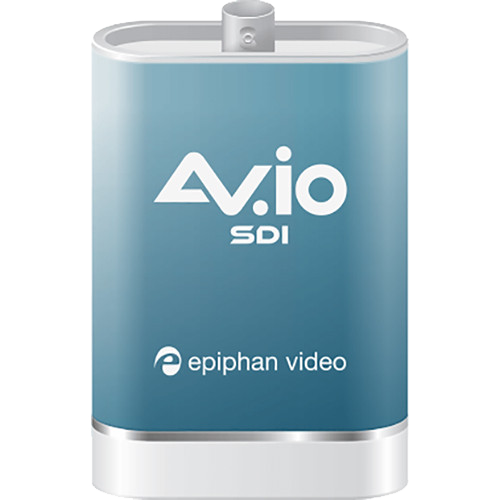 Epiphan AV.io SDI Video Grabber
The plug-and-play Epiphan AV.io SDI™ capture card is as rugged as it is easy to use. Just connect your 3G-SDI, HD-SDI, or SD-SDI video source to your AV.io SDI, and your AV.io SDI to your computer via USB. Windows, Mac, and Linux operating systems will auto-detect the AV.io SDI capture card – no driver installation required.
A $479.95 Value!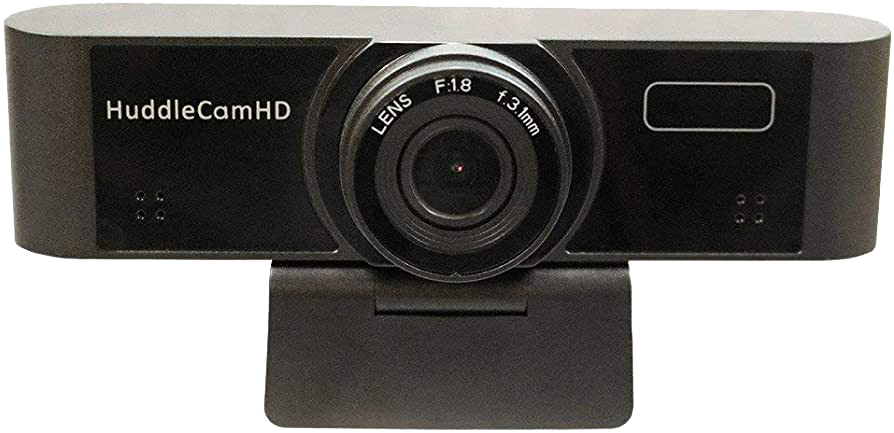 Up to 50 HuddleCam Webcams for Your School!
A wide angle webcam designed for you. The HuddleCamHD® Webcam features a stunning wide-angle 104° field of view. With a USB 2.0 video connection, this webcam is ideal for virtually any meeting software. Designed with a wide variety of portable and small-room conferencing setups in mind, the HuddleCamHD Webcam is ideal for video conferencing with any Mac or PC computer.
A $37.99 Value!
Stay Tuned For More Giveaways Coming!
Sponsors
Thanks to our sponsors for making this event FREE to attend